North Country Computer provides preventive maintenance service programs to address the needs of businesses that do not have qualified computer technicians on staff. Basic equipment maintenance such as data backup, internal and external component cleaning and software updates is administered on a scheduled basis. By following a few basic procedures clients can greatly reduce the risk of data loss or hardware failure. The following information represents some of the procedures of a typical preventive maintenance program.

Data Backup
There are two reasons for data loss; either there was no backup or the media used failed to successfully capture the data. To reduce the possibility of data loss we require clients to maintain backups on Tape, CDRW, Jazz or Zip disk. Floppy disks have a high rate of failure and should not be used to protect vital information. Backups are verified during each service visit to ensure that critical data is being safely captured. In the event of a system failure data will be transferred to another working system while repairs are being made.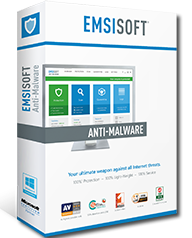 Anti Virus Protection
Don't rely on freeware antivirus programs! They usually only provide a scanner to cleanup the mess after the worst case scenario has already occurred and the PC is overrun by malware. You would rather be PROTECTED, wouldn't you? We presume that you would also prefer to receive personal assistance in emergency situations instead of being forced to fill out an anonymous support form, from which you might get a reply three days later, if at all
Internal/External Component Cleaning
Dust is one of the leading causes of hardware failure. All moving components are thoroughly cleaned and lubricated during service visits. The case is opened and dust is removed from the motherboard and all system boards. The CPU fan, power supply fan and any other board fans are cleaned, lubricated and tested.
All data cables are checked to be sure they are securely seated on system boards. CD and floppy drives are opened, cleaned and tested for data transfer. External components such as keyboard, mouse, monitor and printers are cleaned of dust and debris and all cable connections are checked. Connections to surge protectors or UPS are checked.
Software Updates/System Optimization
Operating system updates and patches are downloaded and installed to ensure that your system has the most current version of the OS software. Internet browser software updates or upgrades are preformed as software changes become available.
Updated component drivers are installed as they become available or are required by system changes. Hardware configurations are checked to be sure that they are operating efficiently and without conflict with other components.
Defrag and scan disk maintenance programs are run to detect any problems that your hard drive may have. Specialty error diagnostic software is run on other system components to verify that they are in good working order. Hard drive file organization is checked and any misplaced files are moved to their correct data folders. Any temporary or unneeded files are located and removed.
We perform a needs consultation to review your current setup and then provide you with a custom maintenance program. Choose from quarterly, bi-annual or annual service schedules at discounted service rates. As a participant in one of our preventive maintenance service programs you can also receive discounts on prepaid service hours. Prepaid service hours can be used for such items as non-scheduled service calls, telephone support, general consulting etc. If you need more information, or would like a free phone consultation to discuss your computer service needs call 518-743-0229.